Hey there!
It's been some time since we last made an update for Rise of Jericho. But that's only because we've been working hard to deliver a full game!
New mechanics, buildings, and crops are some of the things that are coming.
Check out this upgrade feature that we've added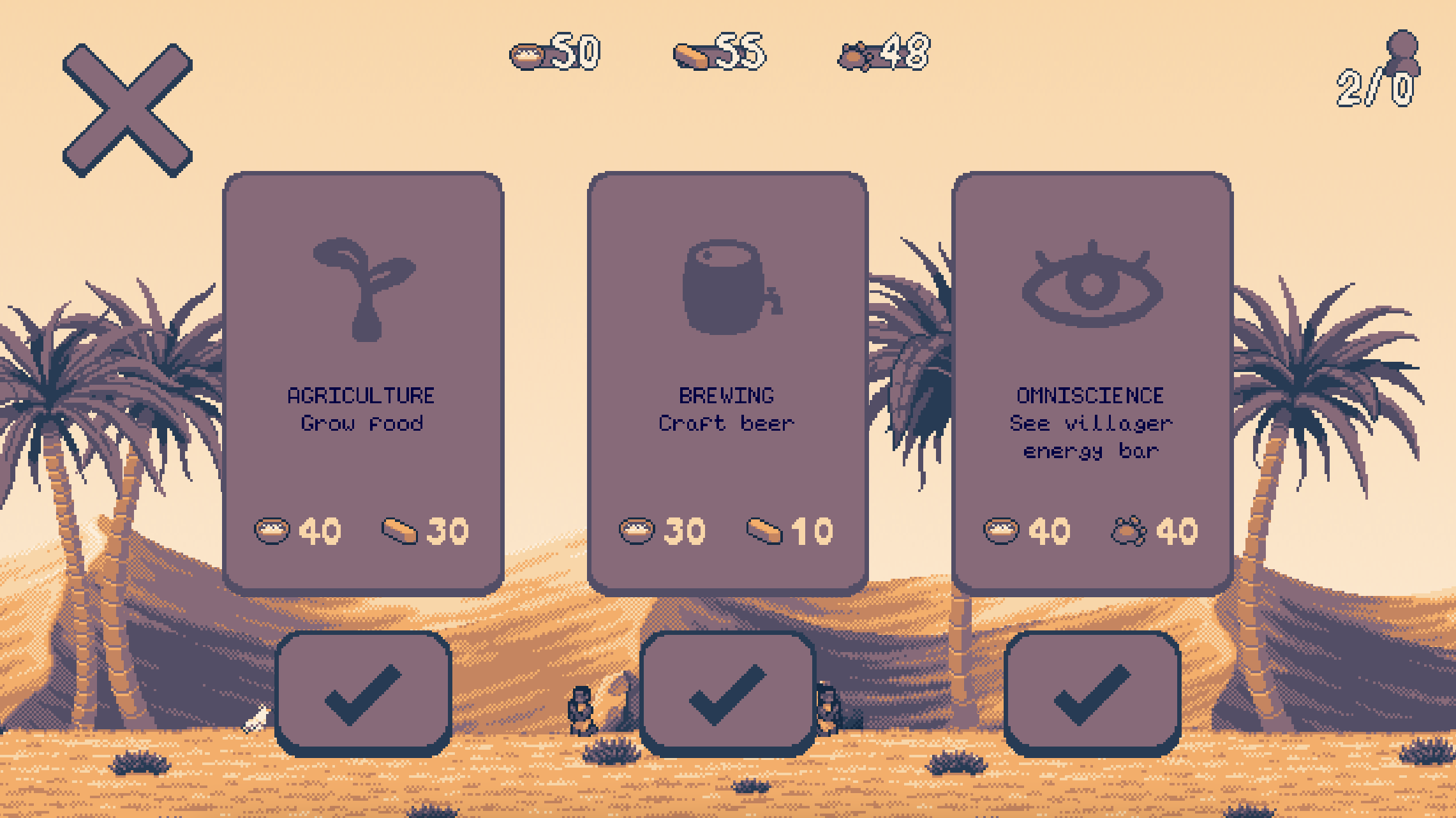 After building the temple, praying will enable you to unlock upgrades which can help you on your path to becoming an advanced civilization.
You can also notice how much the graphics have improved since we started remaking it.
What do you think? Are you looking forward to a new and complete version of Rise of Jericho?